Establishes Taskforce to tackle on-going issues quarterly
Last week, the Chatsworth / Porter Ranch Chamber of Commerce hosted a Manufacturing Roundtable at Data Direct Networks' Chatsworth headquarters between Senator Henry Stern (top right), Assembly member Suzette Valladares (top left), and representatives from four additional elected offices and several manufacturing companies facing similar challenges as they ramp up operations during an on-going pandemic. Participating manufacturing companies provided the topics below for discussion ahead of time to allow for a fruitful dialogue on important issues impacting the industry, including: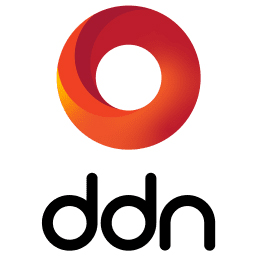 Homelessness
 in and around Industrial Parks
Displaced staff parking from other vehicles and removing trash
Re-directing vehicle dwellers to the "Safe Parking" Program that provides a safe and legal place to park and sleep in their vehicles overnight
According to the 2018 Greater L.A. Homeless Count, approximately 35% of individuals experiencing homelessness utilize vehicles as their primary shelter
Mobilize city/county resources to provide sanitary kits and referral services to individuals
"Floor Locking" Due to Supply Chain Disruption
Lack of vaccine availability in smaller and developing countries that supply raw materials
Millions have been lost in unused raw materials
Lack of Skilled Labor Pool
Many skilled workers are moving out of California
How generous unemployment benefits are negatively impacting long term workforce development
Temporary workforce not meeting manufacturer needs
Freight Issues
Lack of available truck drivers and a shortage of containers are disrupting delivery of needed goods
Affordable Housing
How to utilize local manufacturing zone incentives to provide local affordable housing for employees
Worker's Comp Coverage
Loss of coverage due to positive employee COVID test results in the workplace
The next Manufacturing Roundtable is scheduled for Monday, October 4th. If you are a manufacturing company and interested in participating (or hosting!), please email exec@chatsworthchamber.com.