San Fernando Valley Premiere Spring Event ~ Thousands in Attendance!
Entering its second year, Blockfest is an outdoor celebration for the community and local businesses with something for everyone!  The street festival will take place ON Devonshire Street, and include two city blocks of 150+ vendors selling their wares, a carnival, live DJ, a cocktail lounge, famous show cars, and LIVE professional wrestling!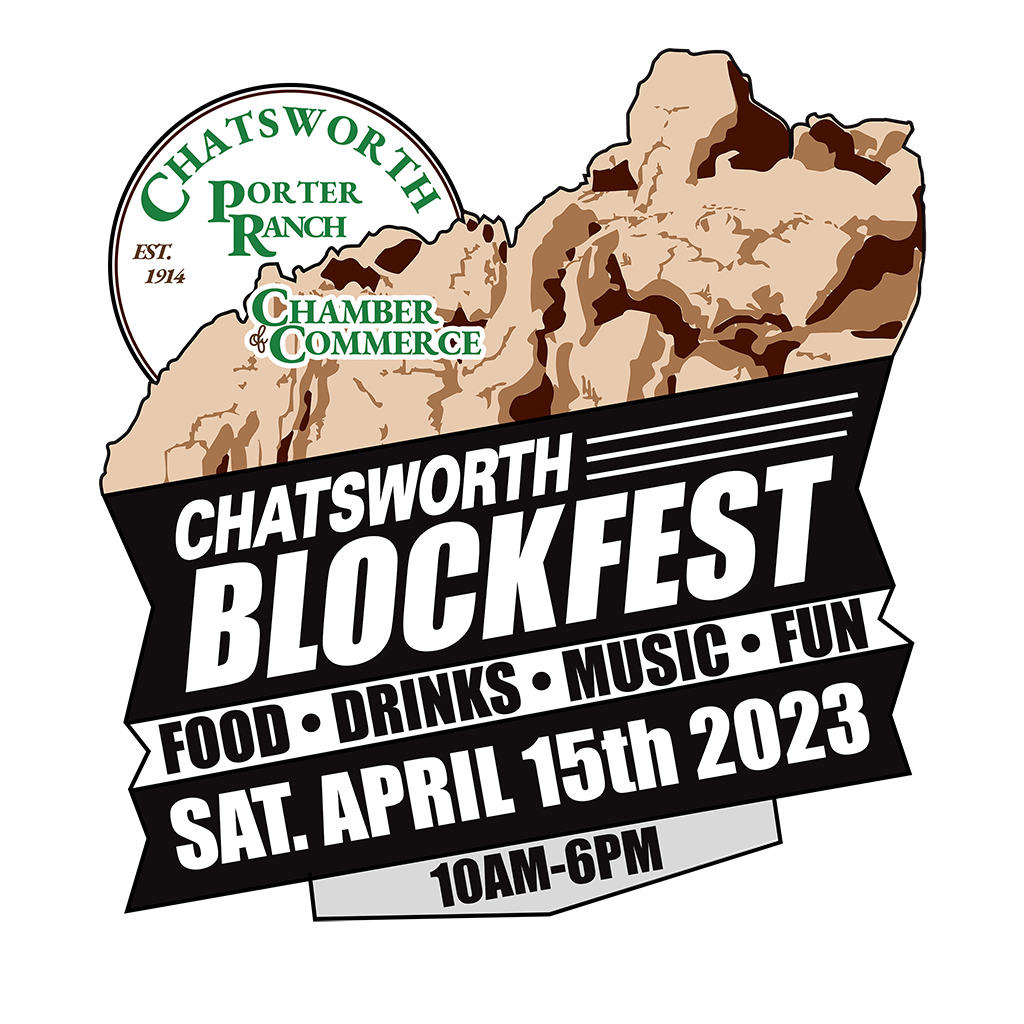 Special thanks to our community partner!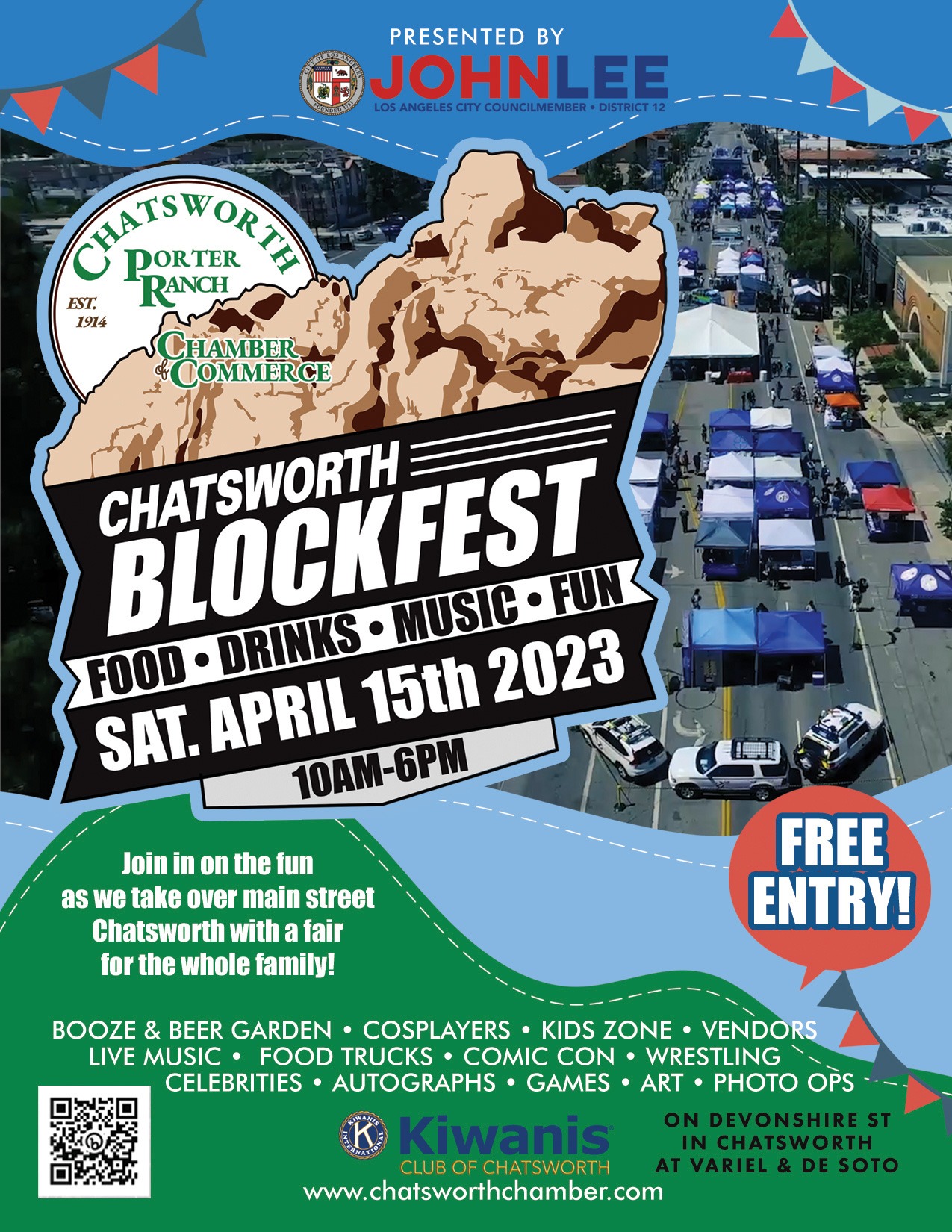 Merchant Booth Registration
10×10 Booth Space: $250
*Corner Space Add-on – $100
*Electricity Add-on – $150
Food Trucks – $400
Title Sponsorship – $5,000
This Sponsorship includes having branded banners placed at key locations throughout the Block Fest route, in addition to:
20×20 Booth Space (w/preferred location)
Logo ID on Block Fest website
Logo ID on Block Fest social media & newsletter
Recognition by emcee DJ throughout the day
Up to 5 VIP parking passes
FREE Chamber Membership for 1 year
Carnival Sponsor – $2,500
This Sponsorship includes having branded banners at the entry of the Carnival, in addition to:
10×20 Booth Space (w/preferred location)
Logo ID on Block Fest website
Logo ID on Block Fest social media & newsletter
Recognition by emcee DJ throughout the day
Up to 2 VIP parking passes
FREE Chamber Membership for 1 year
This Sponsorship will have branded signage at the entry of WE CON, in addition to:
10×20 Booth Space (w/preferred location)
Logo ID on Block Fest website
Logo ID on Block Fest social media & newsletter
Recognition by emcee DJ throughout the day
Up to 2 VIP parking passes
FREE Chamber Membership for 1 year
Wrestling Showcase Sponsor – $2,500
This Sponsorship will have branded signage at RINGSIDE, in addition to:
10×10 Booth Space (w/preferred location)
Logo ID on Block Fest website
Logo ID on Block Fest social media & newsletter
Recognition by emcee DJ throughout the day
Up to 2 VIP parking passes
FREE Chamber Membership for 1 year
Autograph Alley Sponsor – $2,500
This Sponsorship will have branded signage at Autograph Station, in addition to:
10×10 Booth Space (w/preferred location)
Logo ID on Block Fest website
Logo ID on Block Fest social media & newsletter
Recognition by emcee DJ throughout the day
Up to 2 VIP parking passes
FREE Chamber Membership for 1 year
Metro Shuttle Sponsor – $2,500
This Sponsorship will have branded signage at the Chatsworth Train Station as well as on the Shuttles, in addition to:
10×10 Booth Space (w/preferred location)
Logo ID on Block Fest website
Logo ID on Block Fest social media & newsletter
Recognition by emcee DJ throughout the day
Up to 2 VIP parking passes
FREE Chamber Membership for 1 year
Festival T-Shirt Sponsor – $2,500
This Sponsorship will have branded logo on the T-Shirts used by all volunteers, in addition to:
10×10 Booth Space (w/preferred location)
Logo ID on Block Fest website
Logo ID on Block Fest social media & newsletter
Recognition by emcee DJ throughout the day
Up to 2 VIP parking passes
FREE Chamber Membership for 1 year
Block Fest Sponsor – $1,000
As a Block Fest Sponsor, you will have general listing in all event materials, and at places throughout Block Fest, in addition to:
10×10 Booth Space
General Listing on Block Fest website
General Listing in our social media & newsletter
Recognition by emcee DJ throughout the day
FREE Chamber Membership for 1 year