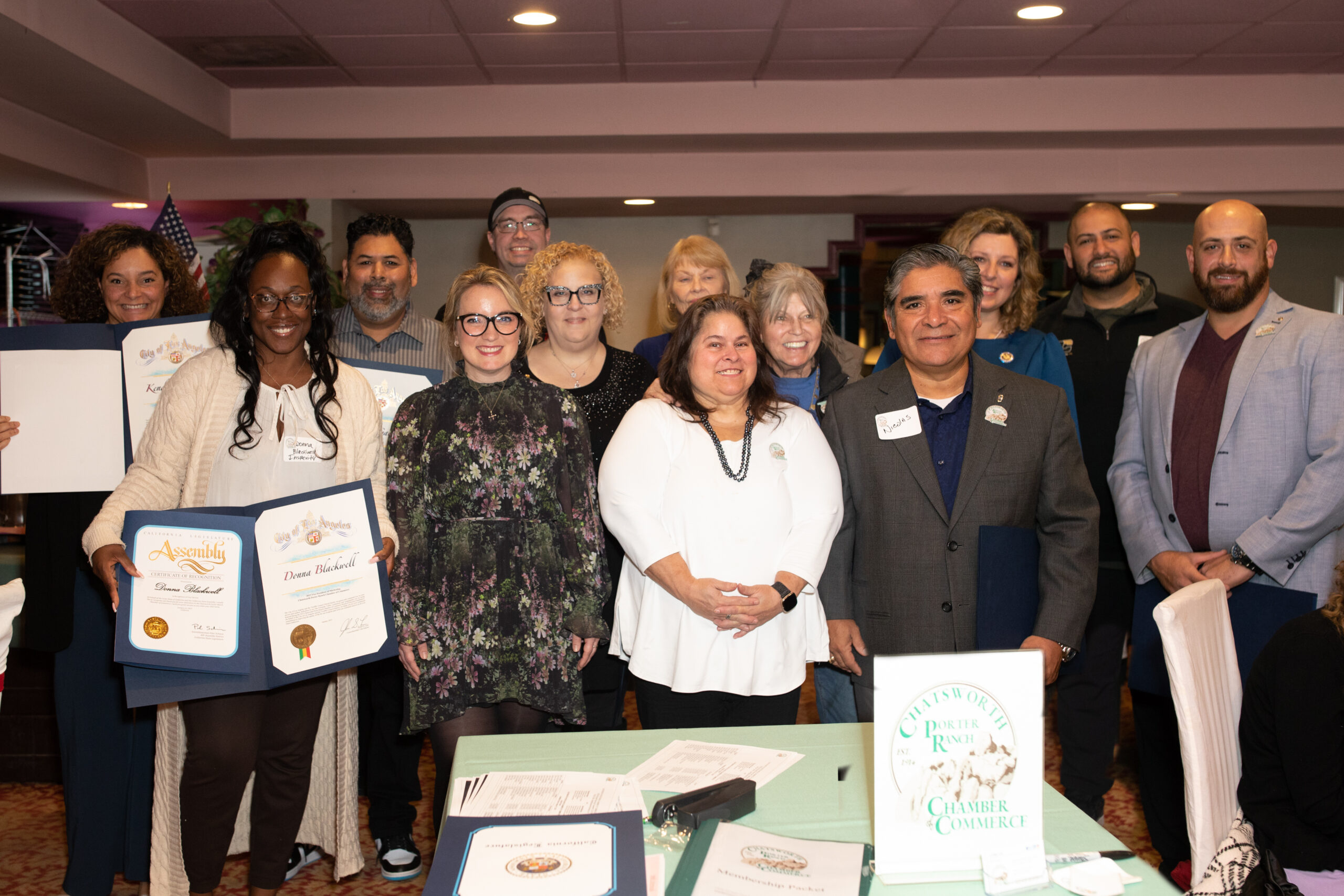 2023 Chamber Board of Directors
Nick Montano, President
R. Grace Rodriguez, Exec.Vice-President
Barbara Baldwin, Treasurer
Jheri Heetland, V.P. Operations & Secretary
Shawn Tiberio, VP of Marketing
Donna Blackwell, VP of Membership
Elise Levine, VP of Government Affairs
Lizi Ruch

, 

Artfully Equestrian
Seto Avakian

, 

Rodeo Realty
Julio Galvez

, 

We Can Be Heroes Comics
Ali Nowaid, Prime Point Construction, Inc.
Shelley Ong

, 

Painting With a Twist
Steven Shea, Abyssmal Entertainment
Kendra Greenberg, Photography
A chamber board member, like an ambassador, is a volunteer. However, while the ambassador may serve in a public relations capacity making sure they represent the chamber to members and potential members in a positive way, a board member represents the chamber as part of leadership.
According to the Association of Chamber of Commerce Executives (ACCE), "Board members are legally responsible for ensuring that a chamber is mission-driven, financially responsible, and compliant with laws governing their non-profit status. Boards also have bylaws which govern such things as the number of times each year that the board must meet, procedures for nominations of new board members, and rules governing contracts, payments, and deposits." 
It can be difficult for a new President/CEO of a chamber or a new board member to understand exactly where one's responsibilities end and the other begins. If you have new board members, consider providing them with a document that outlines responsibilities and expectations. Better yet, give it to them before they even run for the position so they can make an educated decision as to the kind of time they have available for the chamber.
Chamber board members can expect to:
Have a legal responsibility to making decisions that benefit the chamber and its mission
Put the chamber's interests ahead of their own personal or professional interests
Do their best to ensure the chamber complies with Federal, state, and local laws 
In each of those areas, board members will likely be involved in:
Helping to draft and agree to a strategic plan and bylaws for the chamber, updating both periodically 
Ensuring the chamber's mission and goals are reflected in its programs 
Drawing up or approving the chamber budget
Recruiting future leaders for the chamber, including volunteers like board members
Overseeing recruiting, interviewing, hiring, reviewing, and approving salary increases for the president/CEO/executive director
Conducting risk assessments or hiring someone to perform them (think audits)
In addition to these, there are many other chamber board responsibilities.
Get the latest news straight to your inbox!