On Monday, the Chamber hosted its sixth Manufacturing Roundtable at KDC/ONE in Chatsworth, continuing the dialogue between local businesses and policy leaders, to recognize and build consensus on the challenges facing ALL manufacturers, and discuss best-practices for operating in a post-pandemic economy. Long term workforce training/retention, and affordable housing for employees continue to be major hurdles for local manufacturers considering expansion and relocation.
The Roundtable hosted three speakers from the State, Port of L.A. and the California Manufacturers Network. Amber Aviles of the Port of Los Angeles shared that the backlog of 109 ships in January has largely returned to pre-pandemic levels in the low single digits today.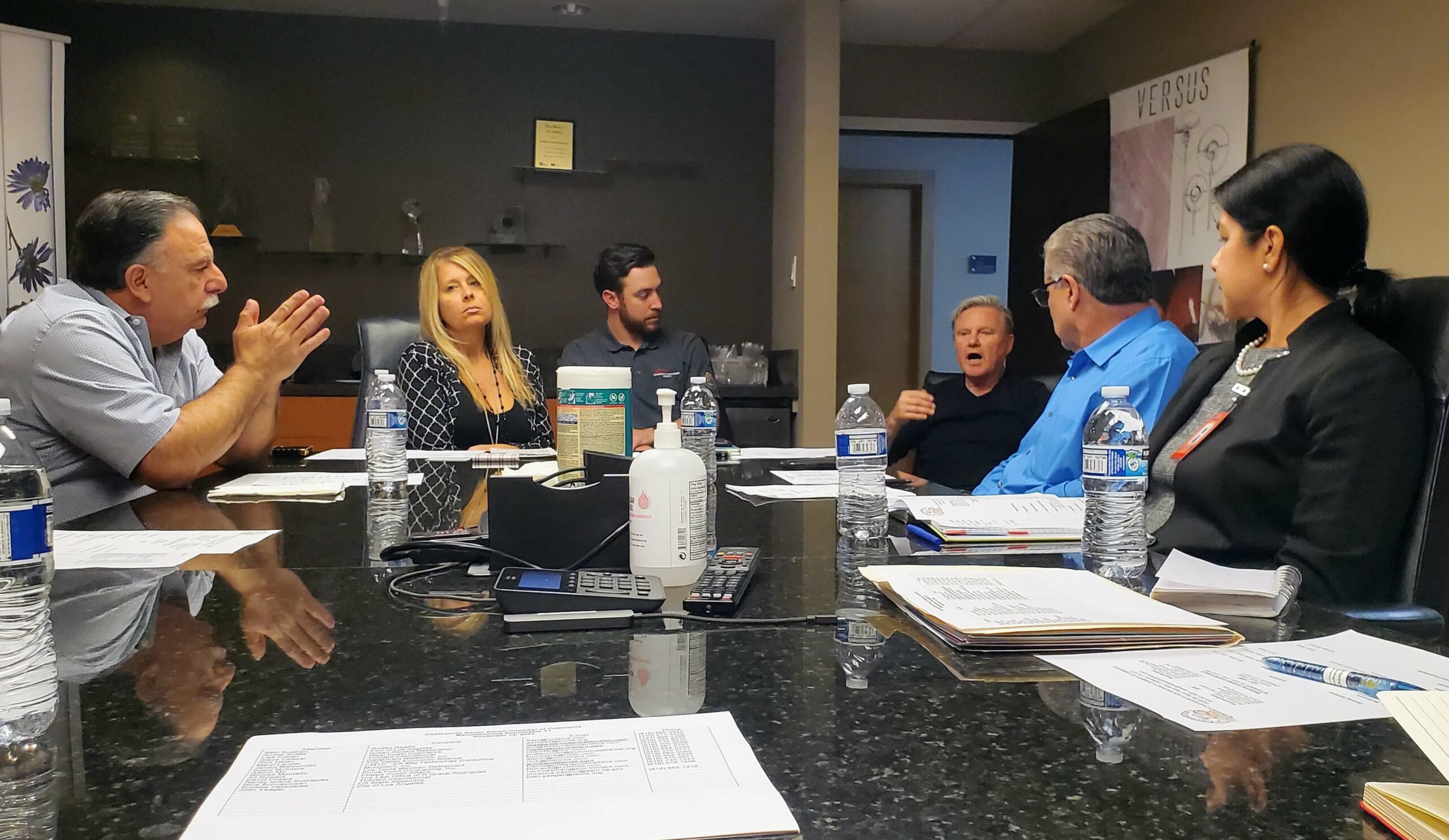 Earlier this year, cargo ships waited on average 9 days or longer in the Pacific to be docked and unloaded. That bottleneck, in addition to on-going labor contract negotiations, has diverted a lot of cargo to the Gulf and East Coast. Aviles said the Port is committed to getting that economic activity back with significant Port investments, including $2.3 billion from Sacramento for infrastructure, increased cargo mobility, and workforce training for the maritime industry.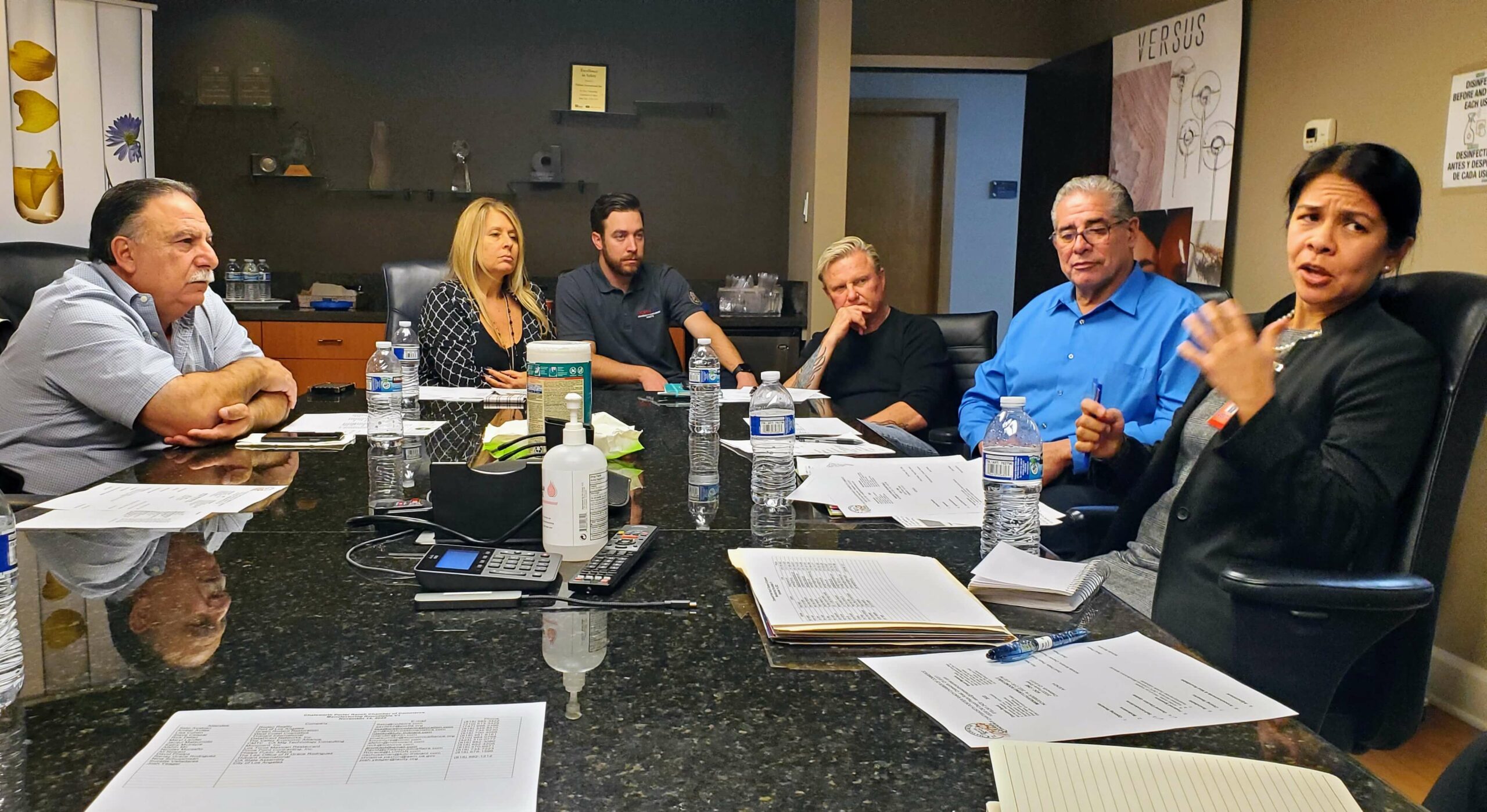 As cargo owners shipped much of their goods in June and July, instead of the normal peak season of September and October, the Port was operating at about 70% of normal capacity last month, representing a 25% decrease from October 2021. After two years of moving record amounts of cargo, the Port processed 8.5 million TEUs (Twenty-Foot Equivalent Units) during the first 10 months of 2022, about 6% down from last year. Empty containers landed at 252,401 TEUs, a 25% annual decline.
Assemblymember Suzette Valladares, an active member of the Roundtable, reported on legislation she introduced to offer employer incentives for providing childcare to employees returning to the workplace. She also worked to defeat legislation that would have banned the use of plastics in product packaging. 
The Roundtable also discussed the need for legislation incentivizing computer chip production in California. Seventy percent of chips are manufactured outside of the country, and local demand has far surpassed the region's supply. The Roundtable looks forward to educating policymakers on the potential long-term benefits to the local economy and supply chain.
Kathleen McIntyre from the California Manufacturers Network (CMTC) lead a rich discussion of the supply chain, underscoring the Port as one of several stakeholders in the goods movement eco-system. The trucking and rail industries must also work with the Port to improve cargo mobility. McIntyre also reported on the cost increases in cyber security that Tier 1 companies — manufacturers that produce goods others use to make their products — must now comply with in a national economy experiencing 13% inflation. CMTC provides free strategic planning to manufacturers, including companies seeking government contracts.
The next Manufacturing Roundtable is scheduled for Monday, February 6th at a location TBA. Special thanks to Chamber member Phelps Public Affairs for planning Monday's Roundtable.