Last Month, the Chamber hosted its second Manufacturing Roundtable at kdc / one in Chatsworth, following up on the work began with member companies earlier this year. Attendees were also treated to some card tricks by Chamber Member and Magic Castle magician Mark Matsumoto (pictured below), of Insperity HR who demonstrated what every business wants to do; turn $1 bills into $100 bills!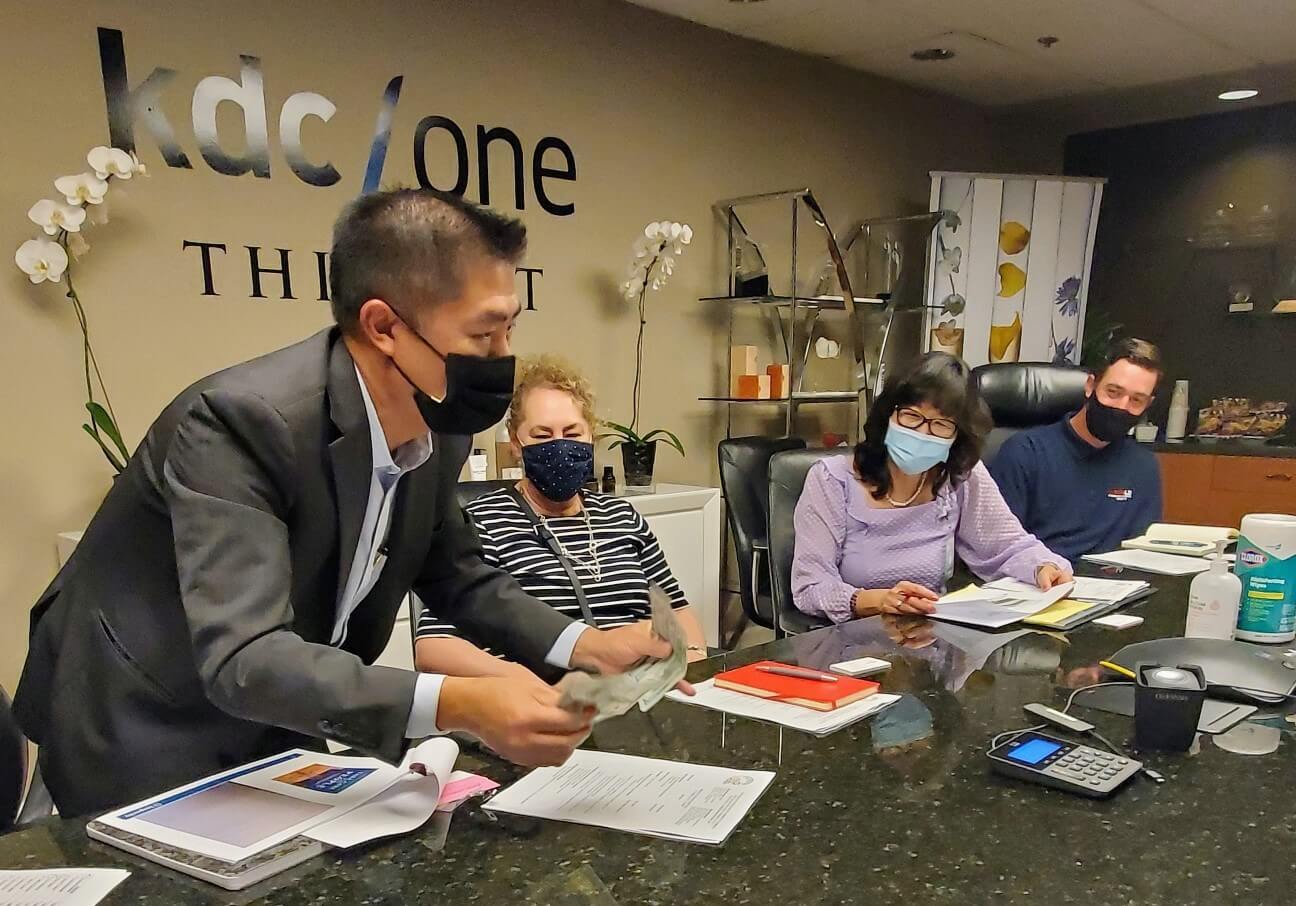 Assemblymember Suzette Valladares and staff from several other local elected officials joined the Manufacturing Roundtable, October 4th to update the group on the latest happening in Sacramento and more locally at City Hall. Valladares highlighted the state's $500 million small business grant program to help businesses still struggling during the pandemic. Although the manufacturing sector continues to suffer from a depleted workforce of trained workers, she noted a dip in insurance claims as the state concluded its Pandemic based unemployment program in September.
Donna Blackwell of Insperity HR (pictured above right) joined Matsumoto in highlighting some of the changes employers face as recruitment continues to ramp up, including:
Recognizing the changing definition of the traditional work week
Employers are seeking better ways to understand and shape company culture through engagement surveys
Salary and benefits are coming up sooner in the interview process; bonuses for worker referrals are increasing
Applicants are increasingly seeking companies who provide a flexible Remote Worker policies
Employers seeking to balance the implementation of voluntary vs. reasonable workplace policies
The next Manufacturing Roundtable is scheduled for Monday, December 6th at 2pm, and will feature a speaker from the Port of Los Angeles to discuss the latest on efforts to relieve the supply chain crisis happening at our local Ports.